Welcome to our website! Make yourself at home!
Pastoral Care, Chaplaincy and Missions
What is it?

The pastoral care, international chaplaincy and transcultural missions are
religious works whose main purpose is to help people who are in need.
A pastor's ministry is generally church-based. A missionary and international
chaplain can work outside the church. The international chaplaincy and
transcultural missions works can be done across the world.
Vocation

A pastor needs preaching and teaching skills. An international chaplain
needs listening skills. A missionary needs communication skills. All them can
offer spiritual and emotional support to people during difficult times.
Religion

The pastoral care, international chaplaincy and transcultural missions are interdenominational.
They provide religious care and helps the advancement of religion.
Am I ready?

You can become a pastor, international chaplain or missionary with the
proper training.
Check our online courses page to get the training. The courses are free!
After the courses completion, you'll be able to purchase the proper
membership plan on our "Join or Renew" page.
Why the ASCPAS?
1

Total Commitment to Charitable Work

Charity can change other people's lives.

All our actions are done to help people and fulfill God's desires.

2

Contribution to Education Development

Theology can contribute to various fields of knowledge.

We strongly believe that theological education can change the way people view the world.

We want to contribute to education development with our theological courses.

3

Extensive Religious Work and Spiritual Care

We are inspired by the Word of God.

Our mission is to expand the reach of our religious work around the world and offer spiritual support to people who are in need.

Our staff members are chosen for their experience, knowledge, dedication, enthusiasm, spirituality and love of helping people.

5

Strong Social Responsibility

All people are important to the ASCPAS.

We offer a strong support to people involved with the association.
Why Me?
Purpose
Somehow you got here, maybe out of curiosity, by accident, recommendation or search. Sometimes, a simple coincidence can become a purpose!
Faith
We know that many people will visit us daily, and maybe for lack of interest, they will not return. But we have faith that some will be touched in the heart, and we hope that maybe you can be one of them…
Choice
We don't help for our own recognition. We work for the glory of the Lord. If you have felt a call from God or truly found in yourself the will to help people, even in simple actions, then we are here to unite. Always remember, God gave you free will. The choice is in your hands!
Newsletter Subscription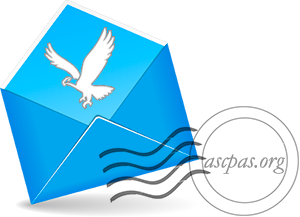 A bit of what we have to say...
Statements & Testimonials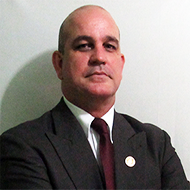 I would like to sincerely thank a special group of people who trusted and supported my work as a legitimate instrument of upward social mobility for underprivileged people. I'm grateful to the people who joined this project and felt that they were fulfilling their Christian and civic duty by supporting our mission to help people who are in need and spread the Word of God. The work will be challenging, but I believe we can do it with God's blessings!
Ricardo Vicente -
International President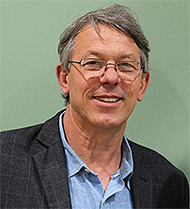 I want to thank all people who belong to this renowned organization, ASCPAS, for giving me the opportunity to work on this wonderful project. It's important for me to offer emotional and spiritual support to people, and do social work. As I belong to this distinct group, this new family, both here in the United States and the whole world, I hope I will rise to this challenge, and perform the work with proficiency for our Lord and all people who are in need.
Domingos Bonella -
National Representative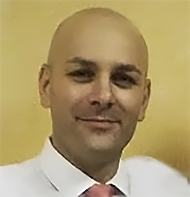 As chaplains of ASCPAS, we are represented not only by the words that we say, but also by our actions. It shows what we really are and the value that we give by choosing doing good things. Maybe that choices will look small in the eyes of many, but can look big in the eyes of God. Maybe it can take some time for the miracles produced by our faith in the people that are helped by us to take effect, but we can't give up or be discouraged, we need to persist with our good works, bringing happiness and consolation to the afflicted hearts, leading them to a better way. We live in accordance with what we preach and say. Many times what some people need is a bit of attention, a hug for comfort, an affection, your ears so they could speak with you about the difficulties of life, a tender smile, a shoulder to cry on, and your love to help them.
Fernando Ferrari -
Coordinator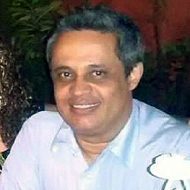 Together with the ASCPAS we'll continue our work of helping people who live on streets, drug addicts, women exploited by prostitution, alcoholics and any person who needs solidarity.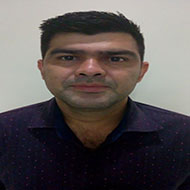 I want to thank ASCPAS and Pastor Danielle Custódio for the wonderful work with the International Chaplaincy Courses. May God bless you all!
Benomir Silva Matos -
Associate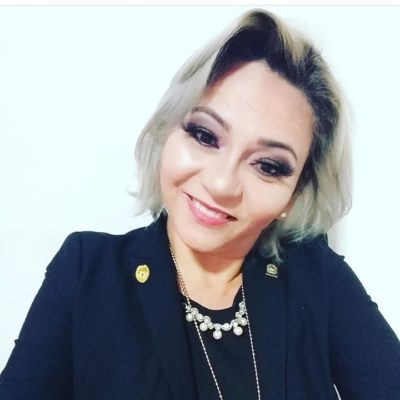 Venho agradecer primeira a Deus pela grandiosa oportunidade concedida a mim em poder capacitar, treinar,instruir e formar Capelães Internacionais em todo Brasil de maneira gratuita podendo assim expandir sua obra e cumprir o IDE do Senhor. Agradeço também de todo meu coração ao Reverendo Ricardo Vicente pela confiança depositada a mim ao ser nomeada como Representante Internacional no Brasil, é um cargo de extrema responsabilidade representar sua pessoa em minha pátria e por isso me sinto honrada com tamanho compromisso. Me sinto grata e orgulhosa em fazer parte da ASCPAS desde 2017 quando fui indicada pelo Pr. Alex de Rio Branco-Acre. A Deus seja toda honra, gloria e louvor. Muito Obrigada!
Danielle Custódio -
International Representative
Our Mission
13 Share with the Lord's people who are in need.
Practice hospitality.